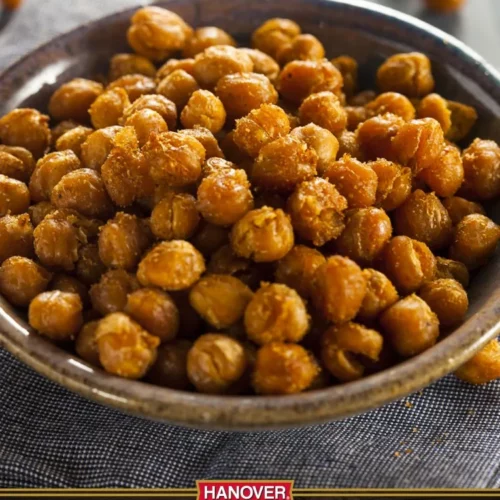 Roasted Garbanzo Beans
It really is a classic, why not try it Hanover Foods style?
Instructions
Rinse and drain Hanover Garbanzo beans (make sure they are dry)

In a medium size bowl, mix all ingredients thoroughly coat the beans

Spread mixture on a baking sheet and bake for 40 – 45 minutes stirring beans every 10 minutes and cook until beans are crispy. Serve warm or at room temperature

For alternative seasonings, substitute cayenne pepper for ½ teaspoon of cumin or ½ teaspoon chili pepper or even ½ teaspoon garlic powder.