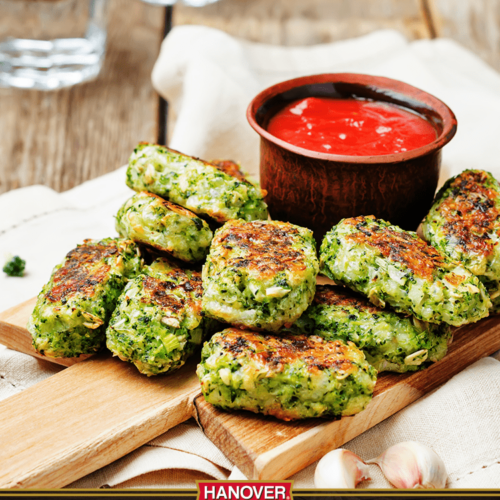 Broccoli Cheese Sticks
Ever wonder what a better-for-you cheese stick tasted like? Look no further!
Instructions
Preheat oven to 375 F°. Line a baking sheet with parchment paper, set aside.

In a large bowl, add breadcrumbs, cheese, eggs and Riced Broccoli. Mix well.

Pour mixture onto parchment lined pan. Shape into a large rectangle, cut into 8 sticks (1-1/2″ x 8″) and then cut those 8 in half to create 16 sticks (1-1/2″ x 4″). Bake for 15 minutes and turn over. Bake for another 15 or if you want them crispier, bake an additional 5 minutes at a time until the desired crispness.

Serve immediately or cool and refrigerate or freeze for later.