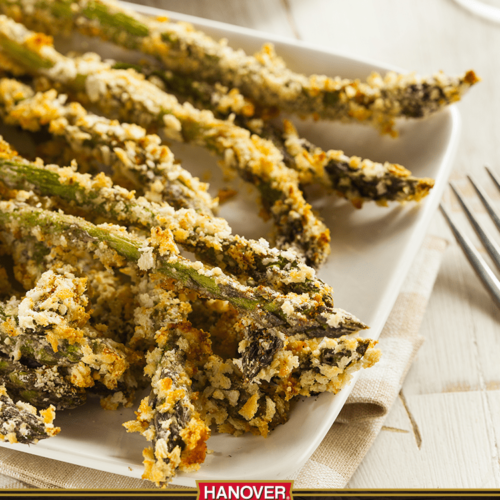 Baked Asparagus Fries
French fries are a thing of the past...right? Well, even if you like the french kind, you should give the healthier asparagus ones a shot!
Equipment
 Wire Rack

Baking Sheet

Oven
Instructions
Remove and thaw the asparagus. Once thawed, pat dry.

Dredge the asparagus in the flour, dip in the egg and then into a mixture of the panko, parmesan, salt and pepper.

Place the asparagus in a single layer on a wire rack on a baking sheet and bake in oven until golden brown, about 7-13 minutes.