Hanover Great Northern Beans are hardy beans with a mild flavor.  They are great to use in stews, soups, and casseroles.  They are complemented by any meat, especially the salty flavor of ham!
PRODUCT DETAILS
Great Northern Beans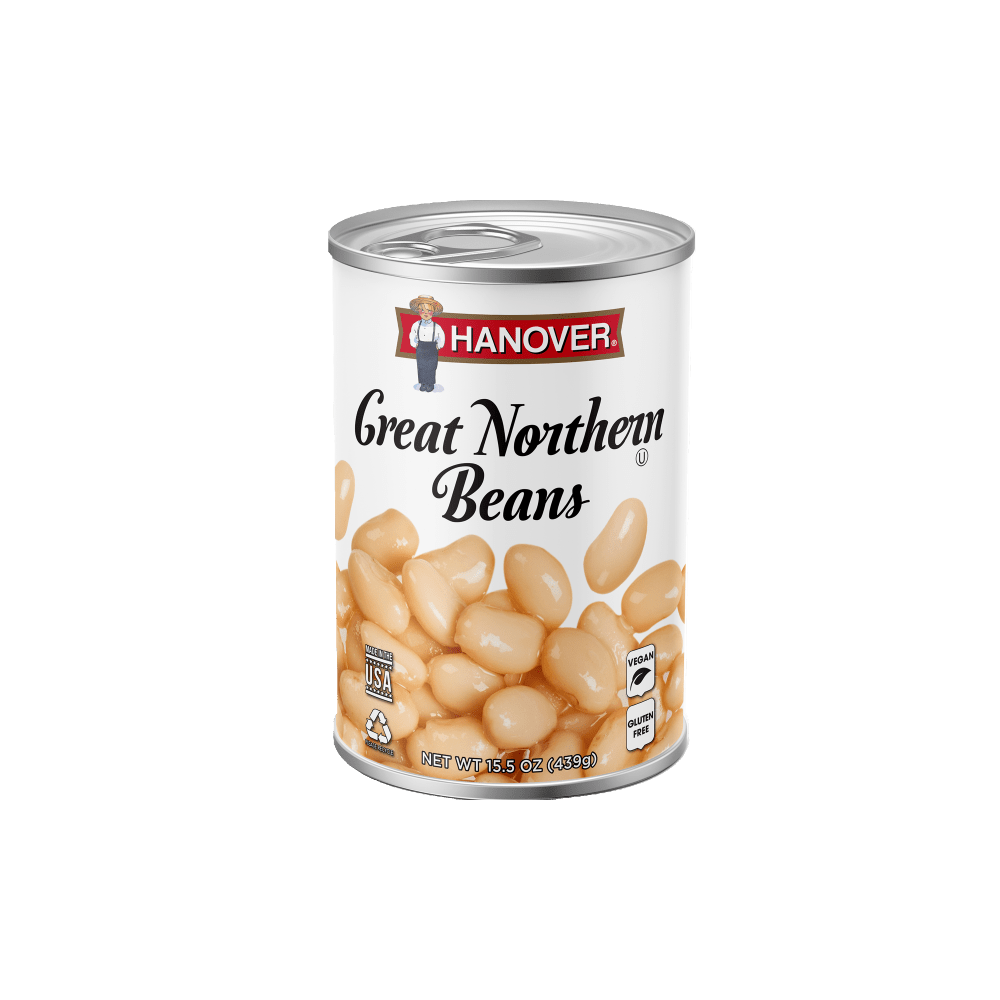 Great Northern Beans are a good source of protein and Fiber.  They are also a low fat, low cholesterol choice.  You can purchase them in convenient 15.5oz or 40.5oz cans.
Prepared Great Northern Beans, Water, Salt, Calcium Chloride
Serving Size: 1/2 cup (130g)
Calories: 100
Total Fat: 0g
Saturated Fat: 0g
Trans Fat: 0g
Cholesterol: 0mg
Sodium: 350mg
Total Carb.: 21g
Dietary Fiber: 7g
Total Sugars: 0g
Incl: 0g Added Sugars
Protein: 7g
Vitamin D: 0mcg
Calcium: 80mg
Iron: 1mg
Potassium: 380mg