Castleberrys Stout Beef Chili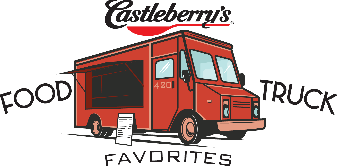 Castleberrys Stout Beef Chili
Not Your Mom's Chili… Chunks of Ground Beef, Beans with Guagliò Peppers in a Stout Tomato Sauce
The nationwide food truck trend served as the basis for Castleberry's Food Truck Favorites. The sensation of a food truck will be brought to your house. We make our chili in small batches to give it a homemade flavor, or as we like to say, "fresh off the truck." Enjoy our dishes, which are distinctively Food Truck Favorites and influenced by the world.
PRODUCT DETAILS
Castleberrys Stout Beef Chili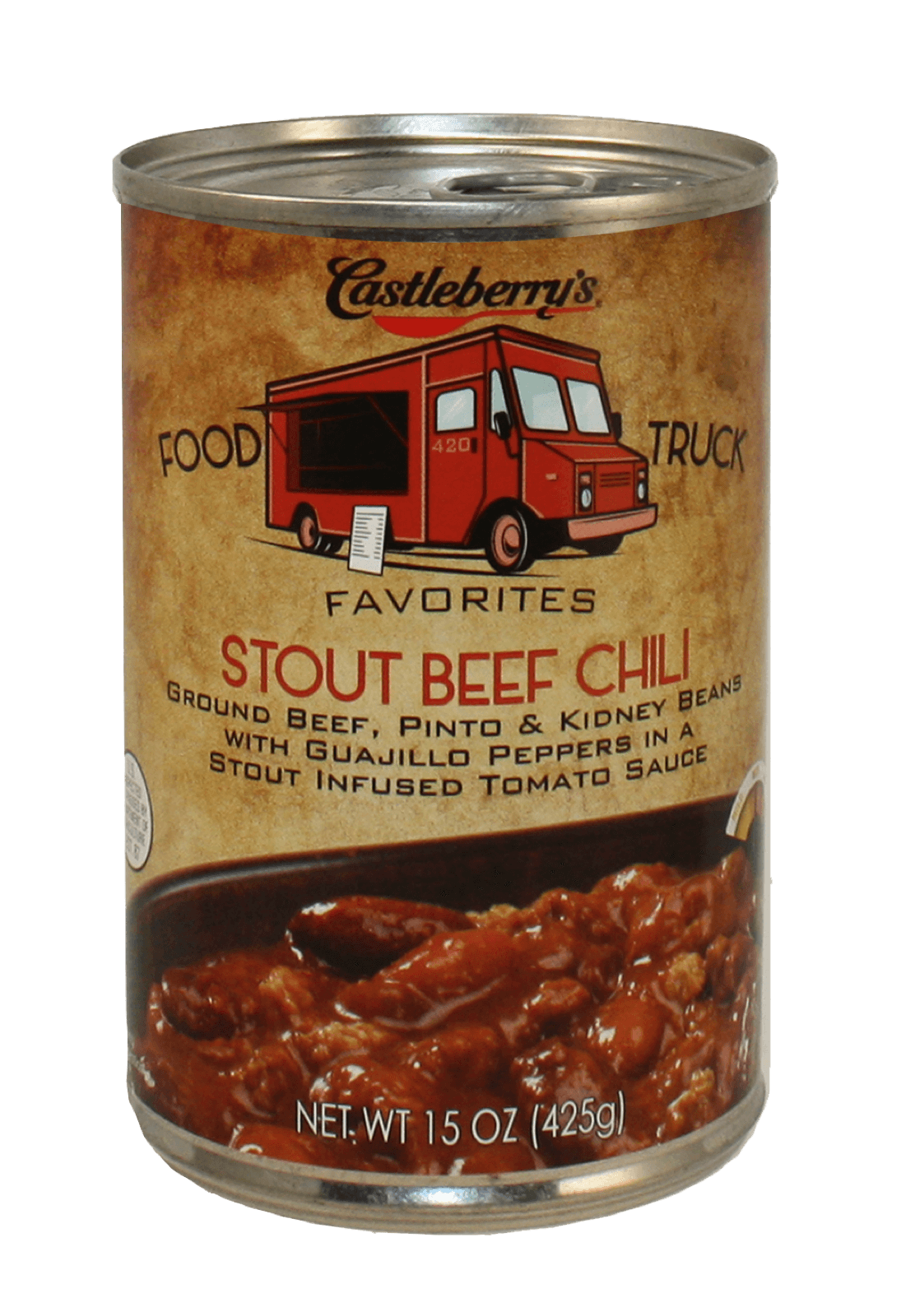 Water, Beef, Prepared Beans (Pinto Beans, Kidney Beans)Tomatoes (Diced Tomatoes, Tomato Paste, Tomato Juice, Citric Acid, Calcium Chloride), Modified Food Starch, Soy Protein Concentrate, Jalapeno Peppers (Jalapeno Peppers, Salt, Acetic Acid, Water, Calcium Chloride), Sugar, Guajillo Chili Pepper, Stout Beer Flavor [Ethyl Alcohol, Water, Natural Flavor (Contains Gluten), and Stout Beer], Sea Salt, Natural Flavor (Soybean Oil, including extractives of Paprika), Onion, Masa Harina, Green Bell Pepper, Red Bell Pepper, Citric Acid, Caramel Coloring.