Hanover Chicken Both has a Savory flavor to enhance your favorite ingredients.  It is the perfect start to create a soup, stew, sauces or other dishes.
PRODUCT DETAILS
Hanover Chicken Broth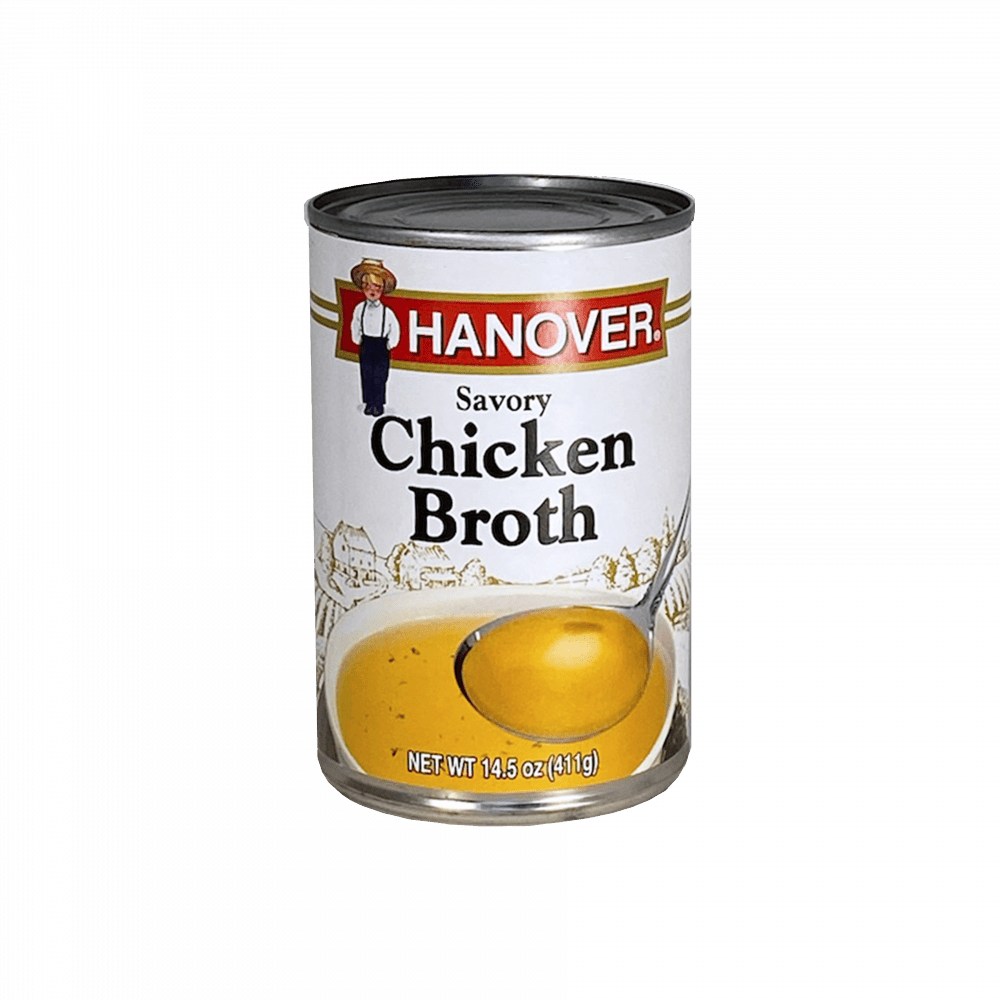 Hanover Chicken Broth is a healthy low sugar base for all your soups and stews.  It is also low fat, low calorie and low cholestrol.
Chicken Broth, Chicken Fat, salt, Hydrolyzed Corn Protein, Autolyzed Yeast Extract, Monosodium Glutamate Maltodextrin (From Tapioca and Corn), Chicken Meat, Sugar, Corn Starch, Natural Flavors, Onion Powder, Turmeric, Garlic Powder, Spice, and Soybean Oil (Trace)
Serving Size:1 can (411g)
Calories: 45
Total Fat: 2.5g
Saturated Fat: 1.5g
Trans Fat: 0g
Cholesterol: 0mg
Sodium: 1690mg
Total Carb.: 2g
Dietary Fiber: 0g
Sugars: 0g
Includes 0g Added Sugars
Protein: 2g
Vitamin D: 0mcg
Calcium: 0mg
Iron: 0mg
Potassium: 70mg