Hanover Blackeye Peas are easy to incorporate in your favorite recipes.  Their savory flavor adds a richness that is unmatched. They are perfect for special family gatherings and easy enough for everyday dinners.
PRODUCT DETAILS
Blackeye Peas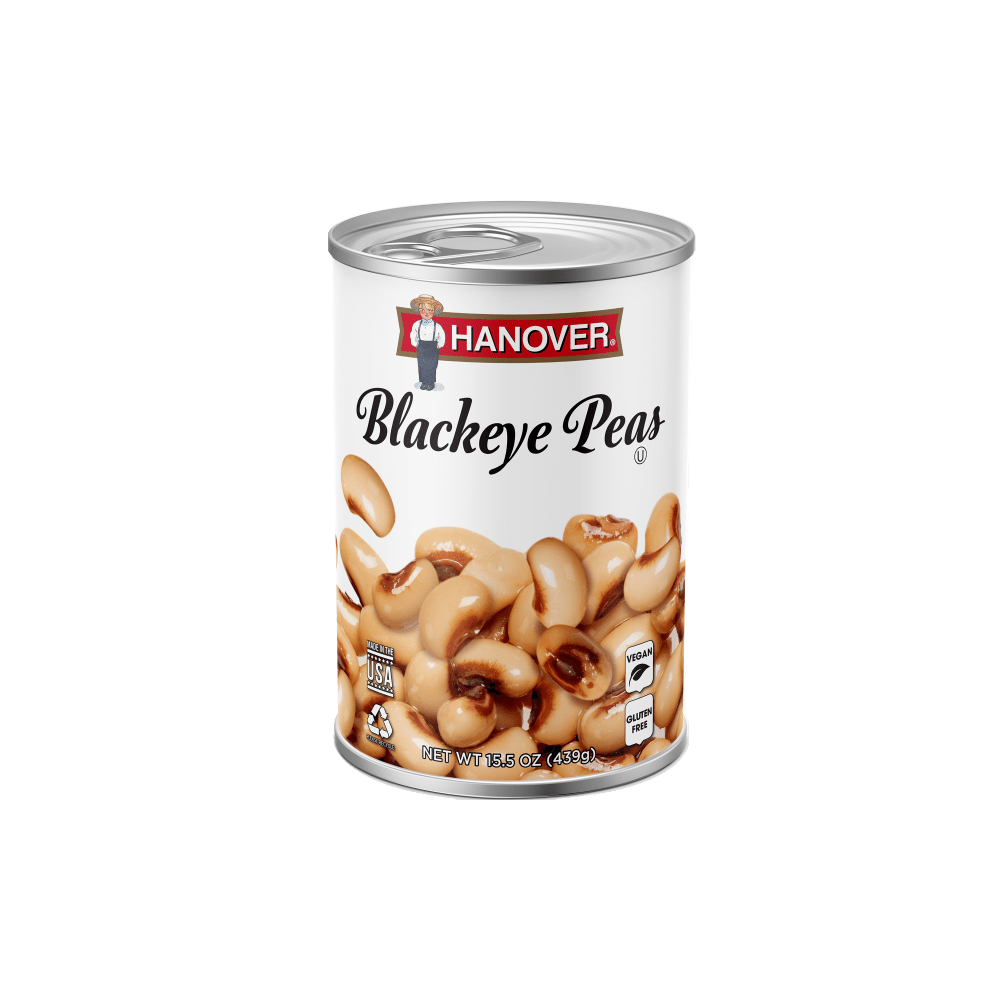 Blackeye Peas are a good source of protein and fiber.  They are also low fat and low cholesterol, making them a great addition to a healthy diet.
Prepared Blackeye Peas, Water, and Salt. Disodium EDTA added to promote color retention.
Serving Size: 1/2 cup (130g)
Calories: 90
Total Fat: 0g
Saturated Fat: 0g
Trans Fat: 0g
Cholesterol: 0mg
Sodium: 350mg
Total Carb.: 17g
Dietary Fiber: 3g
Total Sugars: 0g
Incl: 0g Added Sugars
Protein: 6g
Vitamin D: 0mcg
Calcium: 0mg
Iron: 2mg
Potassium: 260mg