Hanover Garbanzo Beans are a convenient garnish for salads.  The whole beans are full of flavor which can be used to create a delicious hummus. They can be combined with fresh vegetables and stuffed in a pita for a filling sandwich, roasted for a convenient snack to go, or used in your favorite soups or curry dishes.
PRODUCT DETAILS
Hanover Garbanzo Beans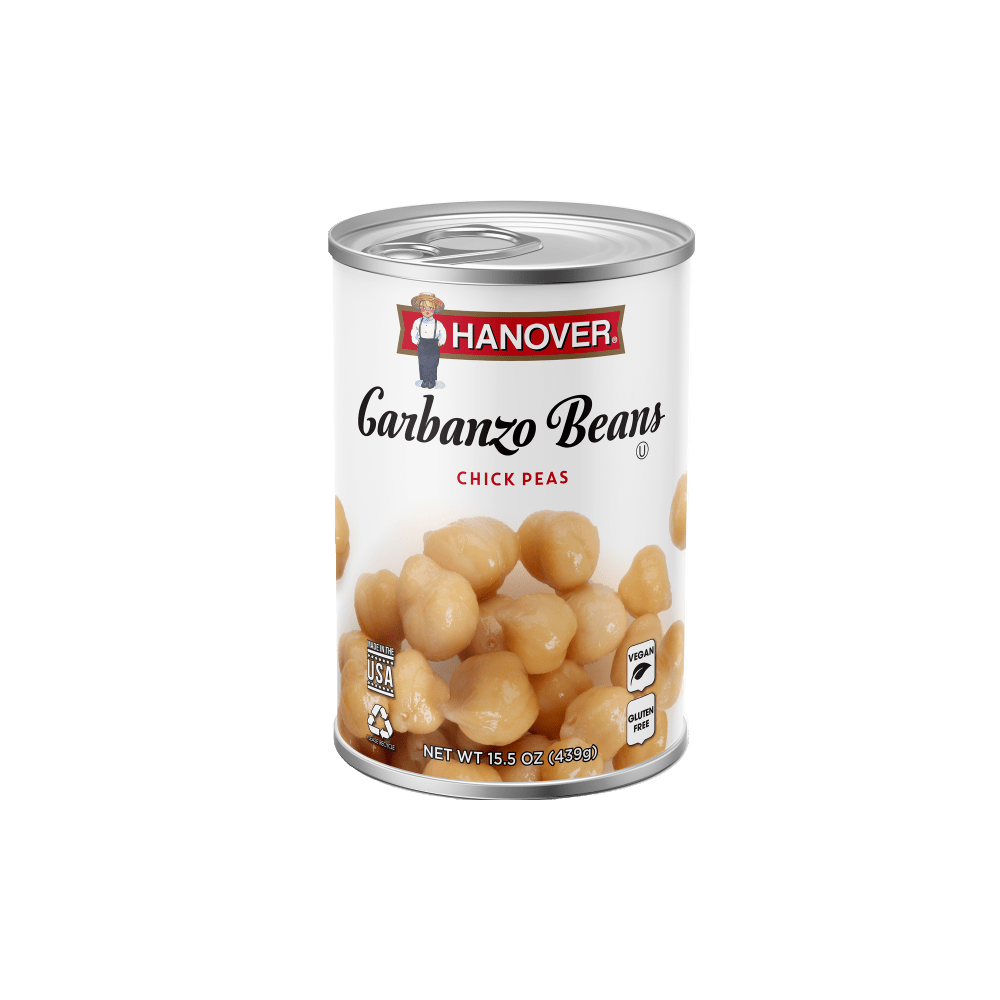 Hanover Food Garbanzo Beans are also commonly called Chick Peas.  They are a good source of protein, fiber, and iron.  They are a excellent low fat vegetarian option.
Prepared Chick Peas, Water, Salt, Disodium EDTA added to promote color retention.
Serving Size: 1/2 cup (130g)
Calories: 120
Total Fat: 1g
Saturated Fat: 0g
Trans Fat: 0g
Cholesterol: 0mg
Sodium: 350mg
Total Carb.: 20g
Dietary Fiber: 7g
Total Sugars: 0g
Incl: 0g Added Sugars
Protein: 7g
Vitamin D: 0mcg
Calcium: 40mg
Iron: 2mg
Potassium: 190mg